Good Eggs Fundraising Opportunity
Please Sign Up!
Support Walter Hays and get $25 of free groceries!
This year, Walter Hays is using Good Eggs
(https://www.goodeggs.com) as a fundraising partner. Good Eggs is a website that has fresh produce, meats, fish, baked goods, prepped meals, and more. They deliver to your home when you want.
Participation is easy: Fill your basket with all the best food (fresher than fresh produce, meal kids, kid's school lunch, sustainable meats & seafood, staples and more).
At checkout, enter the code [WALTERHAYS] to get $25 off and automatically enroll – you only need to enter this code once.
Enjoy! You just discovered the easiest and most delicious way to support your school. All your orders during November count toward the fundraiser that gives 10% back to our school!
Questions? Please contact Amy Darling (amywdarling@gmail.com).
Use this Amazon link for Walter Hays and earn the school money every time you click the link, shop, and make a purchase!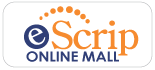 Support our school by registering your Safeway Club Card, debit/ATM cards, and other credit cards with the eScrip secured website. You will still get your mileage or other card benefits while a portion (up to10%) of your purchase goes directly to Walter Hays PTA when you shop at participating merchants. View participating merchants
Walter Hays School Group ID is 123115125.
Click to begin eScrip registration
Questions? Contact Kamal Ardeshna

Kepler's Community Partners
Support our school library when you make a purchase at Kepler's Bookstore. Each time you shop for books using their Community Partner's Program, Kepler's gives back 10% of your non-discounted purchases to support your school library.
For Hays to receive credit, click on "Shop for Your School" button and select Walter Hays school before shopping
Note: Same rebate applies to in store purchases, but you must mention Walter Hays at check-out
Shop for Your School
Questions?  Contact Melissa Anderson
Palo Alto Partners in Education (PiE) is a non-profit education foundation dedicated to supporting Palo Alto public schools. PiE works in partnership with parents, PAUSD, and the community to raise funds for an education beyond what is possible with public dollars – strengthening our students' K-12 experience, primarily by paying for additional teachers and staff.
At Walter Hays, PiE contributions are the sole source of funding for Junior Museum Science, Spectra Art, and Dr Benson's Perceptual Motor Class and a significant source of funding for Classroom Aides.
Donate now!
Fall Fest
Fall Fest is Walter Hays' major fundraising event. While your kids play carnival games, you can sign up for parties or purchase items for the classrooms. It is a great way to meet other parents and help our school at the same time. The event is usually held on the Sunday before Halloween. Look for the catalog in the Friday folder in mid-October.
You won't want to miss it!